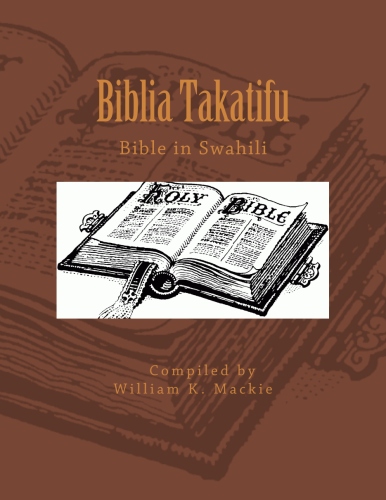 Biblia Takatifu
This is the whole Bible in Swahili
again the sales of this book goes to aid the Tabernacle Gospel Assemblies of God
group of churches in Tanzania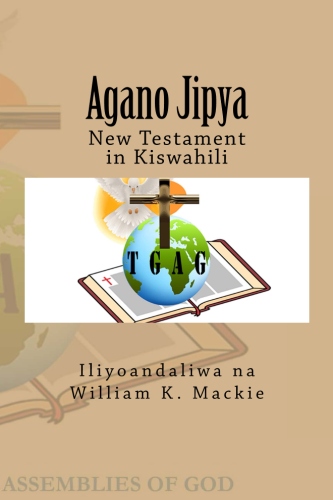 AGANO JIYA
This is the New Testament in Swahili
The sale of this aids the Tabernacle Gospel Assemblies of God
group of churches in Tanzania.
There were two wolves
It is time to decide which side of the fence you are on,
it will decide where you spend eternity
Vernon Johns
(Another book in the series "Yesterday's Man")
This book was a joint venture with Patrick Louis Cooney PhD
Billy Sunday

(Second book in the series "Yesterday's Man")
The Wooden Horse of ISLAM
Does this mean that I'm too late?
Where Satan's seat is....
Conflict in the Temple - God versus Soros
Lead me NOT into Temptation, I'll find it for myself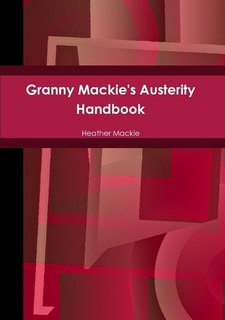 Granny Mackie's Austerity Handbook

Part Cooking on a budget, part Make and Mend hints as well as ways to clean your around your home with items you may not have considered before.

Includes a few recipes from around the world sent in by our friends.
Unlike all other books shown here this book is available from www.lulu.com
Serving GOD not man
A trilogy of books with addition material.
Serving GOD not man
Large Print Edition
The devil doesn't close down churches, God does
You can't hear God's voice at 4 o'clock in the morning
Do you know who I am?
LARGE PRINT EDITION
Denis Law an icon of the 20th Century - Large Print Edition
Denis Law an icon of the 20th Century - Regular Print Edition